An Overnight "Stay & Play" Experience
One of the first of its kind located in San Antonio, TX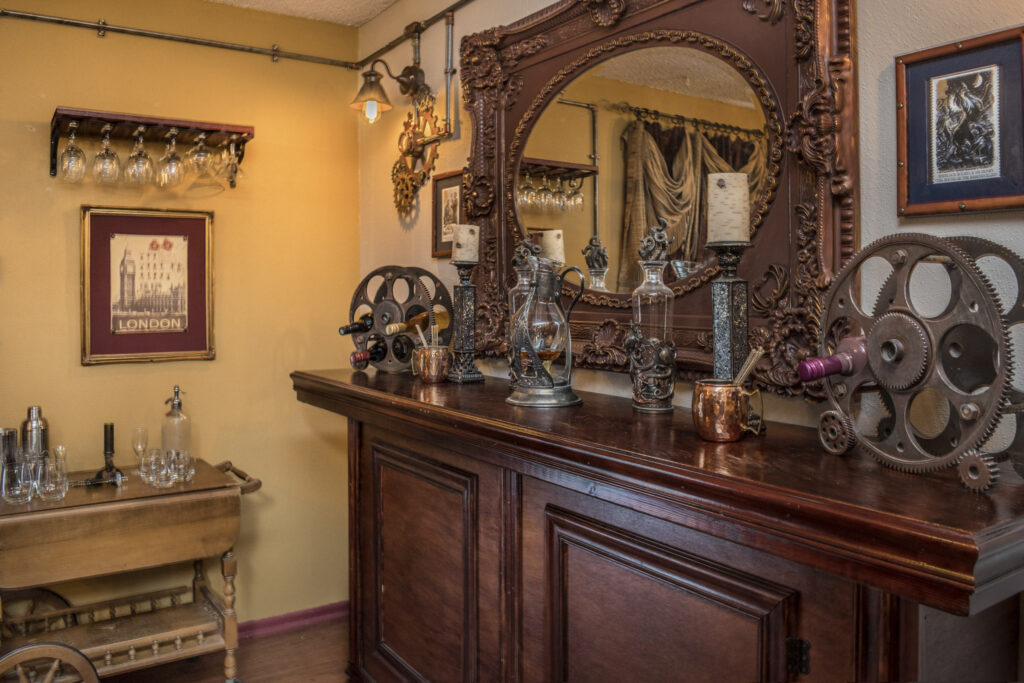 It's not just about staying- it's about playing.
A house of conundrums defined: think short-term rental (Airbnb, Vrbo, HomeAway, etc.) meets something like a private escape room.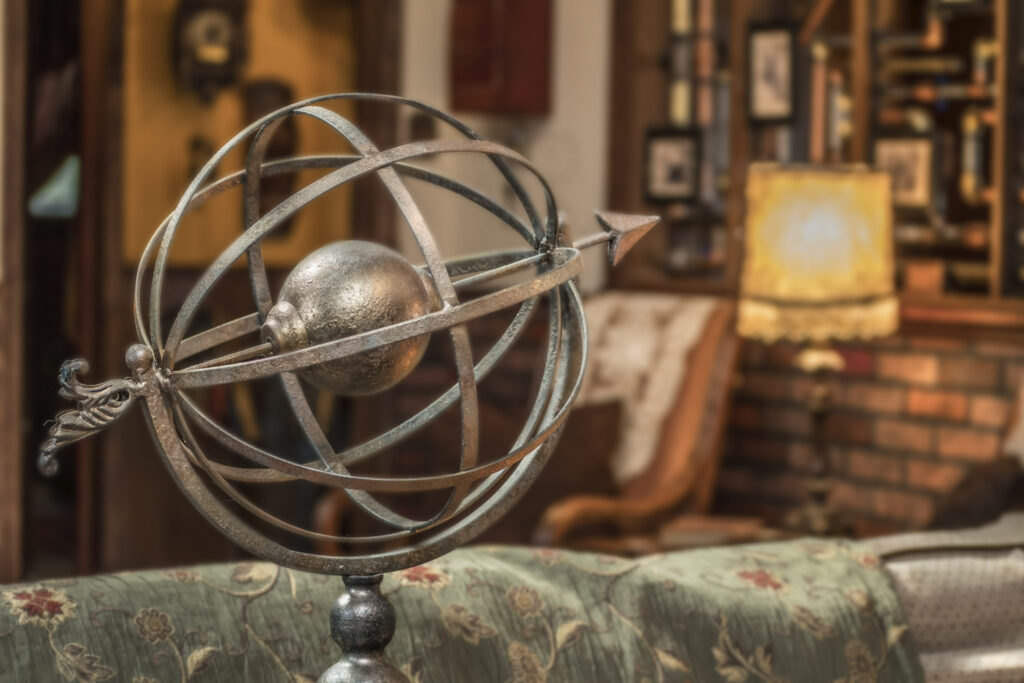 ---
The Game Deduced
Guests stay in a private residence designed to be an entire evening of gameplay for multiple guests. The game consists of searching and exploring the house for clues, objects, and riddles. Solving these leads players to more clues, objects, and riddles that help open locked boxes, drawers, and cabinets, ultimately solving the game.
The game itself averages about 4 hours to solve, but in this unique experience, since it is an overnight stay, you are free to take breaks, stop for dinner, and generally set your own pace and timeline. You are in control!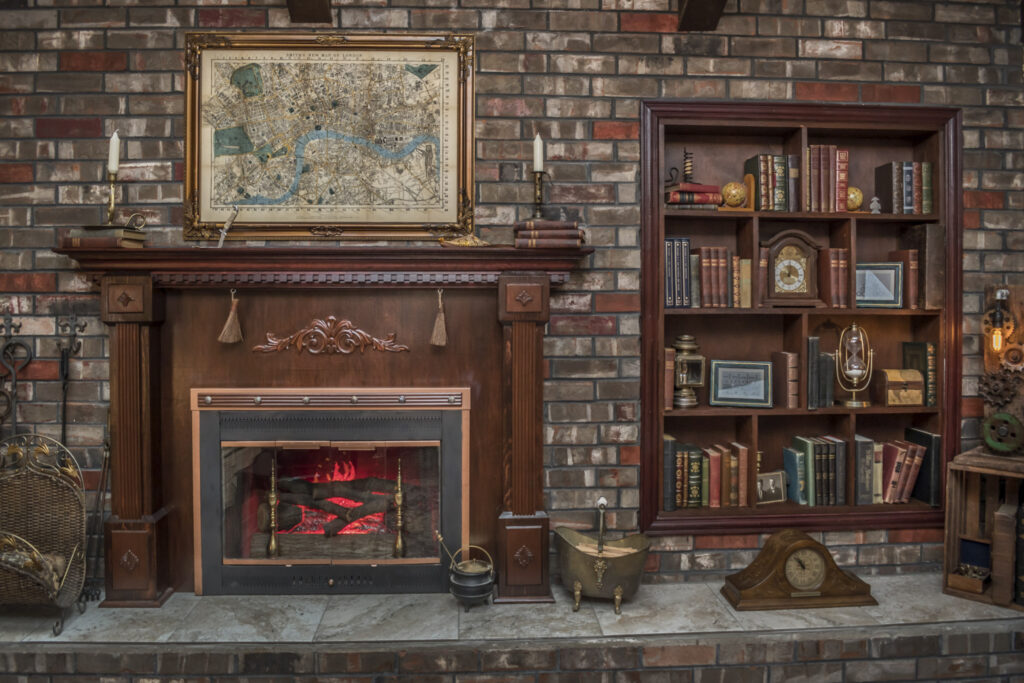 ---
The Adventure Decoded
You and your friends will step back in time and collectively become the great detective Sherlock Holmes.
You have been away from London for several days working on a special case. Upon your return to your Victorian/steampunk style "home on Baker Street," you discover a message left by an unnamed nemesis. It seems he has left you a maze of conundrums throughout the house to challenge your deductive skills. You can't help but allow a small grin to cross your lips, having realized that it is going to be an exceptional night of cerebral play.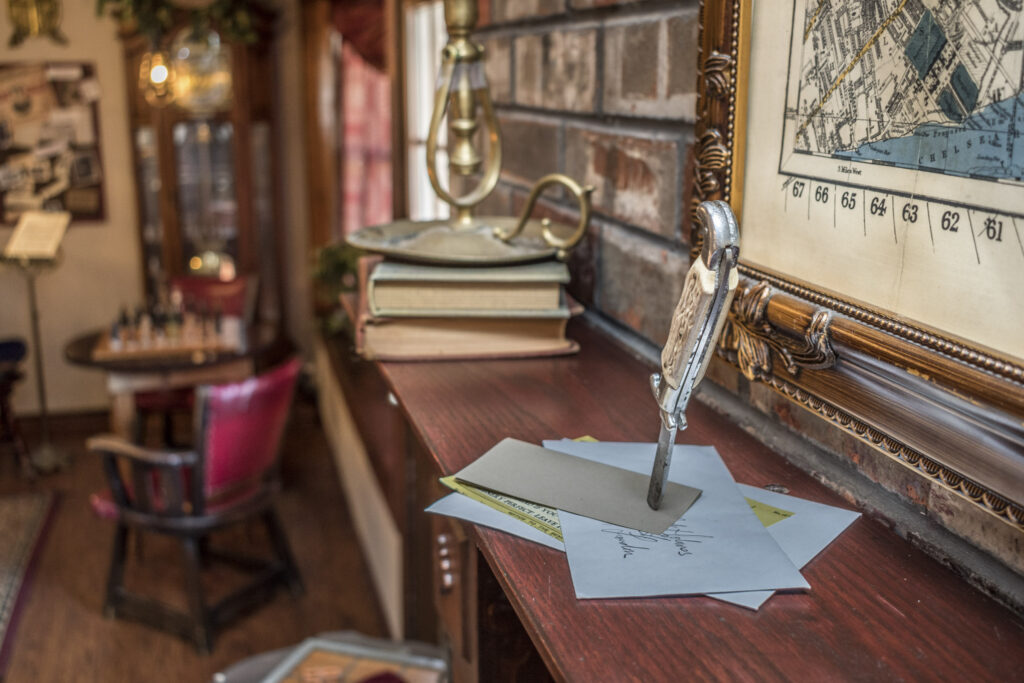 You are ready.
The Home Deciphered
Up to 9 guests* can stay overnight (or multiple nights) in our themed home located in a quiet neighborhood on the north side of San Antonio. The residence includes:
Sherlock's Bedroom (king-sized bed)
Watson's Bedroom (queen-sized bed and desk/workstation)
Mrs. Hudson's Bedroom (king-sized bed)
2 bathrooms
Full kitchen
Dining room
Living room (with a couch for an extra guest)
An outdoor patio with a small yard
* Each bedroom accommodates two people (6 guests). Mrs. Hudson's bedroom has extra space and can accommodate our queen-sized air mattress (2 guests). The couch in the living room can accommodate one person (1 guest).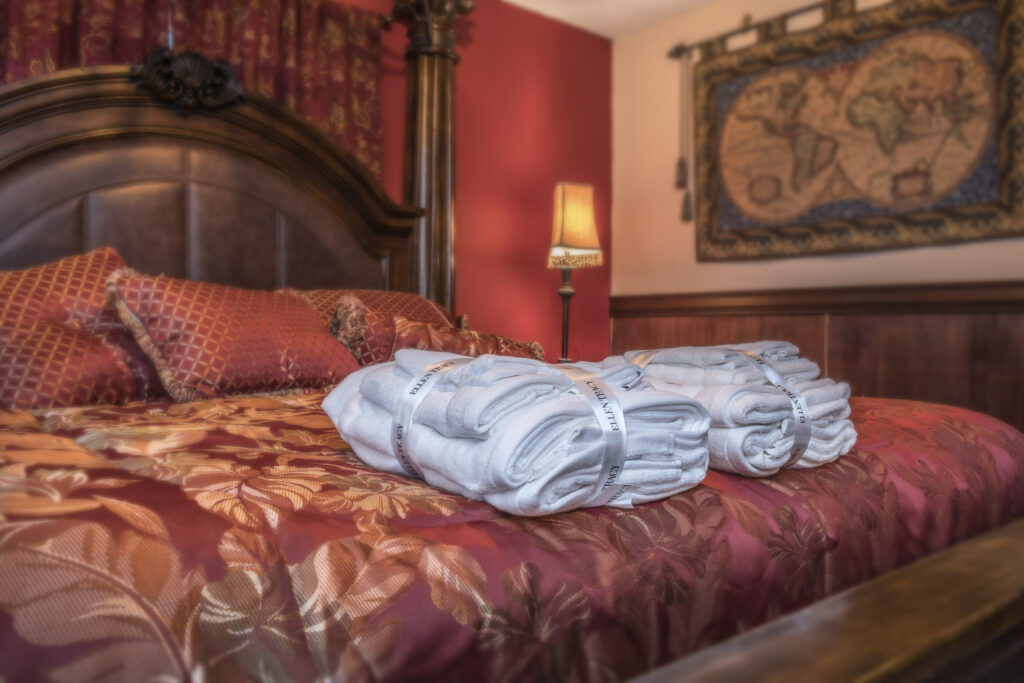 Let the games begin.
---
Reviews for The Sherlock Home
OMG!!! My husband and I rented it for our one year anniversary. We had so much fun. They even surprised us with a bottle of wine and a Happy... read more Anniversary banner. We are definitely going back and bringing our family.

Jessica


August 24, 2023

We had a blast at the Sherlock Home! Our hosts were amazing and the house was just unbelievable, so glad we got to experience this special place for my daughter's... read more 100th escape room!

Lisa


July 28, 2023