About the house
The Sherlock Home is a private home that has been turned into a BNB, but with a couple of twists! The house is decorated in Victorian style throughout and features a "deduce, decode, and decipher" game to play while you stay.
The house is located on the north side of San Antonio, only minutes from the airport, downtown, the River Walk, and Six Flags. Nestled in a quiet neighborhood, The Sherlock Home is a perfect place for those who want to experience San Antonio at their own pace.
About the company
The Sherlock Home is a subsidiary of Amazescapes. What is Amazescapes? Glad you asked. Amazescapes is an entertainment-based company created by The Frazier Family. Husband and wife, Ken and Tamikai, along with their two sons, Kailyr and Konnor, wanted to create unique and exciting entertainment that would allow friends and family to escape the normal aspects of life and immerse themselves in fun, energetic, and creative ensemble activities.
Some of these activities include city-wide road rallies, music jam sessions, haunted hayrides, block parties, theatrical performances, murder mysteries, themed parties, scavenger hunts, and themed clue games. Our most recent endeavor is The Sherlock Home: a series of escape-room-like puzzles and conundrums combined with an overnight stay in a theatrical setting depicting Victorian-era London.
---
About the creators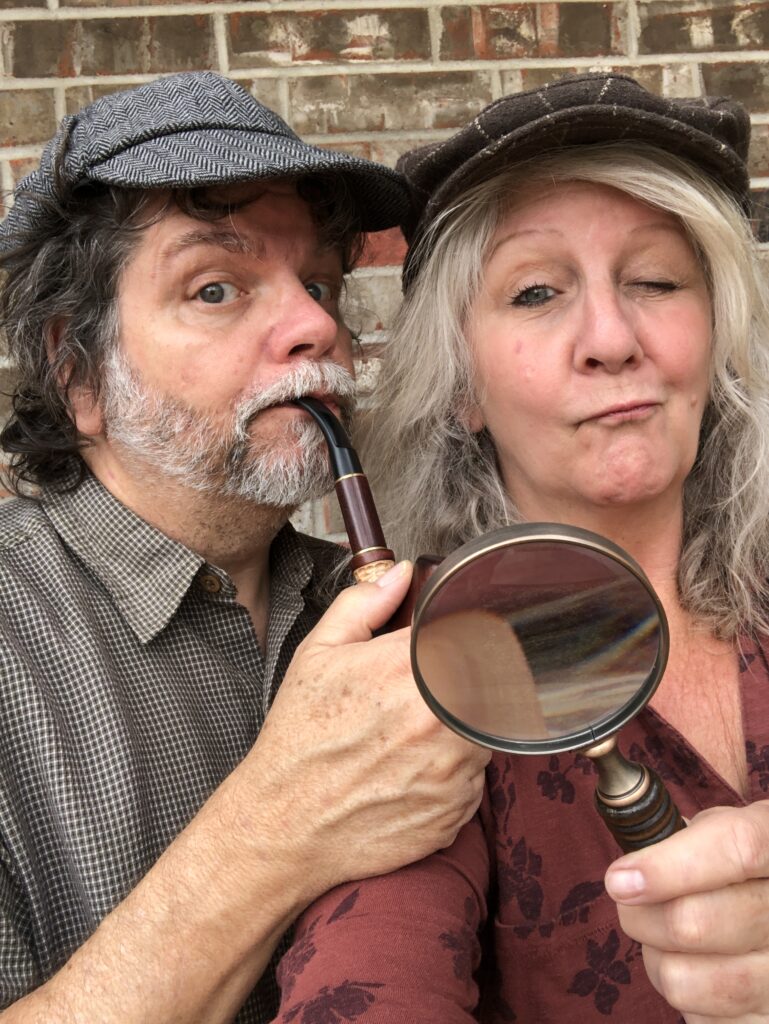 Ken (the brains of the operation) began his experience in the entertainment world as a traveling musician. Later he became a high school theatre teacher focusing on teaching acting, directing, and technical theatre. During his teaching career, he was part of the team that opened the Northeast School of the Arts. Later, he and his wife developed the Vexler Theatre where they produced award-winning live theatre performances for over twenty years.
Ken has been a life-long fan of puzzles, games, mysteries, and cerebral challenging activities. When the pandemic shut the theater down Ken and Tamikai decided to combine their theatrical skills with their love of puzzling and The Sherlock Home came to life.
Tamikai has always been involved with entertainment- talent shows, dance shows, and theatre productions. She became a theatre teacher right out of college and made that her career for 25 years. Tam also became an artistic director for The Vexler's Children's Theatre and, at the same time, worked as an assistant to her husband at the Vex where she designed costumes, sets, and other technical elements, directed and co-directed shows, and performed as an actor.
Tamikai has enjoyed years of fun, challenging, hands-on adventures with her husband and boys and it has inspired her to create this new endeavor for others.